Are your relationships as loving and joyful as you wish?
Do you want a happier relationship with money
and maybe a more fulfilling career?
Is something "missing" to bring joy back into your life?
Through art & writing, access your brilliant inner self.
For women and men with heart,
Soul Art is a creative way of exploring and deepening into
your personal gifts & bringing them into the world.
No previous art experience is required. Enjoy an inspiring creative experience of writing and collage.

For information on how you can experience Soul Art for yourself, call 505-685-9420 or email inspire@stedebarber.com
Soul Art Journeys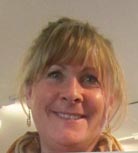 "My intention is to begin my journey to feed my soul, and move away from work and commitments that deplete me…to set
boundaries…My greatest insight is that I can do this. I know the path and need to honor it. I realize that the only thing keeping me
from following my path is me." -- KH
In my focus on healing my body, I gained deep insight into the wisdom of how I am perfectly set up to do what I need to…
I learned to trust myself. This was fun. -- KT
Soul Art - A sacred space to connect with your inner wisdom and birth the new ideas, projects, and transformations that your heart and soul are calling for.
During my daily practice looking at my Soul Art, some days something really deep came up and cleared. I'm clearing my
relationship with money, with my bigger mission, and with a sense of awkwardness as I step forward. This gradually lessened as I
went through my promised 21 days. An inspiration came forward for me…a big insight about my personal work. Sovereign wealth is
something I've been focusing on, and it is coming back on so many levels. This was fun. I liked all the different levels…artistic,
kinesthetic, imagination, intuition…it was really engaging. And I learned to trust, myself, and my partnership with spirit…that I am
seen and heard. -- RS
Soul Art is a creative way of "thinking"...of unleashing your true potential and gifts and bringing them to life. Fun, creative, transformative, joyful, quiet...a deep natural process of unlocking your spirit's wise guidance and stepping into a life that you love.
"Don't ask what the world needs.
Ask what makes you come alive, and go do it.
Because what the world needs is
people who come alive."
- Howard Thurman


Soul Art sessions are available in-person or via Skype
in 1/2 day, full-day, or 2-day journeys.
For information on how you can experience a Soul Art Journey for yourself,
call 505-685-9420 or email inspire@stedebarber.com